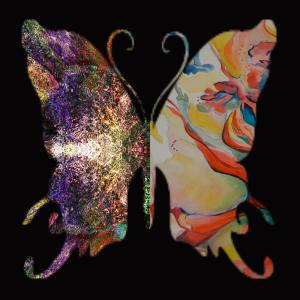 FOR IMMEDIATE RELEASE

Papillon – Exhibition of Digital Art and Painting by Atousa Raissyan and Maria Lanas

WASHINGTON, DC – October 2, 2013 – The talented duo, Atousa Raissyan and Maria Lanas announced that their exhibition of their contemporary abstracts work will be on display at Black Whiskey from September 30th through October 4, 2013; with a reception on October 2nd, 2013 from 6:00 PM to 9:00 PM. They have selected works that would engage the viewers in a spiritual journey. The theme for this exhibition comes from a quote by Maya Angelou "We delight in the beauty of the butterfly, but rarely admit the changes it has gone through to achieve that beauty."

Atousa Raissyan's selected digital artworks series "Love and Peace" is about self-love and inner-peace and the journey to achieving it. The artworks in these series are inspired by Rumi, Saint Terese of Liseaux, Lao Tzu, Nicholas Sparks, and Zhuangzi.

Maria Lanas's abstract artwork series...